We care about the safety and well being of our customers and team members.
Notice Regarding COVID-19
The current events and concerns surrounding COVID-19 are affecting us all. We all continue to monitor and navigate the rapidly changing events.

The team at RV City is here to serve you and your family. We are open for business. We are pleased to welcome you into the clean, safe and friendly environment you've come to expect from RV City. We are committed to the safety of our staff and customers alike. We have implemented the following:
- Cleaning Regularly, especially in the high traffic areas
- Wiping down and disinfecting surfaces
- Promoting best practices for hand washing
- Providing access to hand sanitizer
- Encouraging staff to stay home and away from others if sick
- Enforcing self-isolation following international travel

To assist our past, present and future RV'ing clients we are offering the following services:
- Virtual shopping - rvcity.ca
- We are able to offer purchasing & viewing strategies for units, parts, and accessories
- We offer a number of ways to have parts and/or accessories shipped to you as needed
- We are excited to offer customer orientation/walkthrough videos
- We welcome your feedback ~ if there is anything we can do to assist you please contact us at sales@rvcity.ca

For your convenience, all Departments for both RV City locations are open - Morinville is open Monday through Saturday from 9:00 am to 5:00 pm. Nisku is open Monday through Friday from 9:00 am to 5:00 pm

We care about the safety and well being of our customers and team members.

Please take care of yourself and your family.
Stay safe and healthy,
Jean & Ross Hodgins - Owners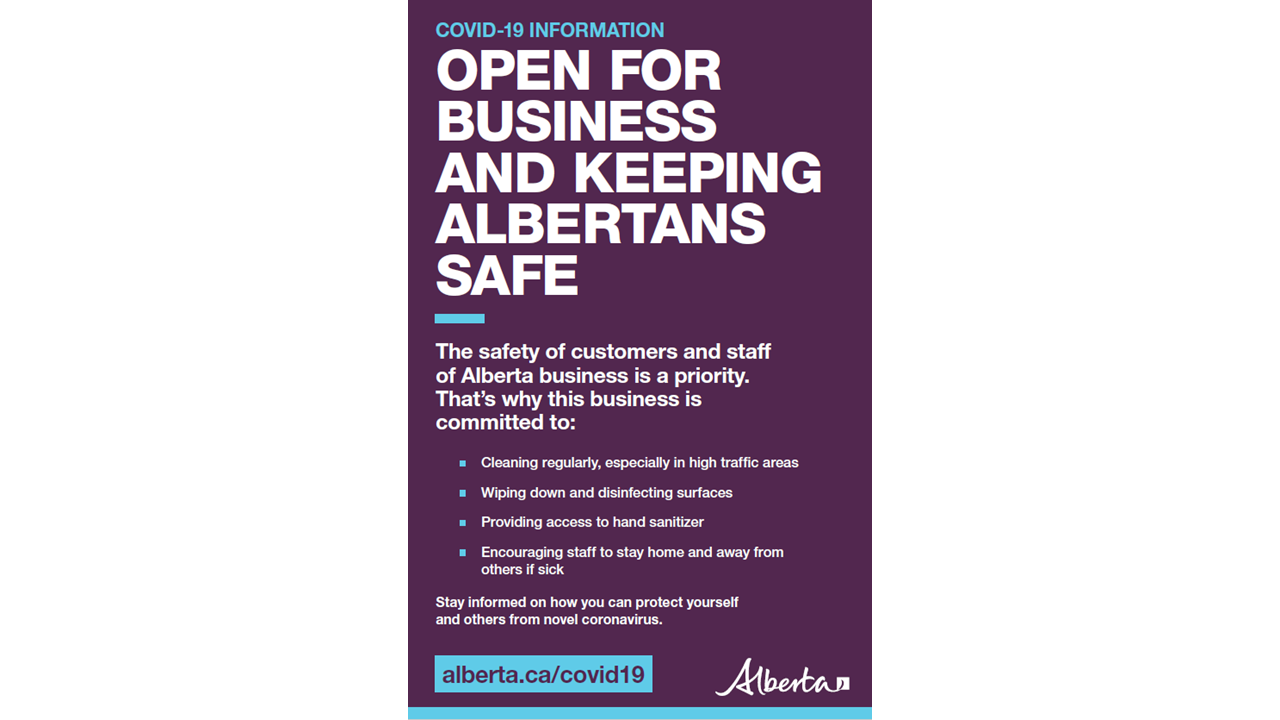 We have installed Automated external defibrillators in both of our Locations. Our First Aid training team are trained AED operators.
An automated external defibrillator (AED) is a portable electronic device that automatically diagnoses the life-threatening cardiac arrhythmias of ventricular fibrillation (VF) and pulseless ventricular tachycardia,[1] and is able to treat them through defibrillation, the application of electricity which stops the arrhythmia, allowing the heart to reestablish an effective rhythm. (info From Wikipedia)
Lot Safety

Sales Customers:


All Sales Customers & Visitors, please come to RV City Sales Building (Middle Building in Morinville) or (Main Building in Nisku) to check-in.
For the safety of our customers and staff, general lot access is restricted.
All Sales Inventory units are kept locked to protect them for their future owners.
We request that sales clients be accompanied by a salesperson or members of our staff while on the lot. We have courtesy shuttle vehicles to take our guests to the type and location of the RV they are interested in viewing. The Morinville site is 15 acres and the Nisku site is 3 acres. The sites are busy locations with tractors, telehandlers and service vehicles regularly on the lot.
Service Customers:

All Service Customers, please come the Parts and Service Buiding (North Building in Morinville) or (Main Building in Nisku) to check-in.
You can drop off your unit, if in for service in the designated service drop off area. Our staff will move your unit into the gated compound and into the designated area for service customer units.
Parts & Accessories Customers:

All Parts & Accessories customers, please come to the Parts and Service Buiding (North Building in Morinville) or (Main Building in Nisku) to check-in. We offer well-stocked parts & accessories departments at both our locations. For your convenience, we also have catalogs online. We can arrange to ship your parts if that is your preference.

Thank you in advance.
Sincerely, RV City Mgmt